Why you should buy my stuff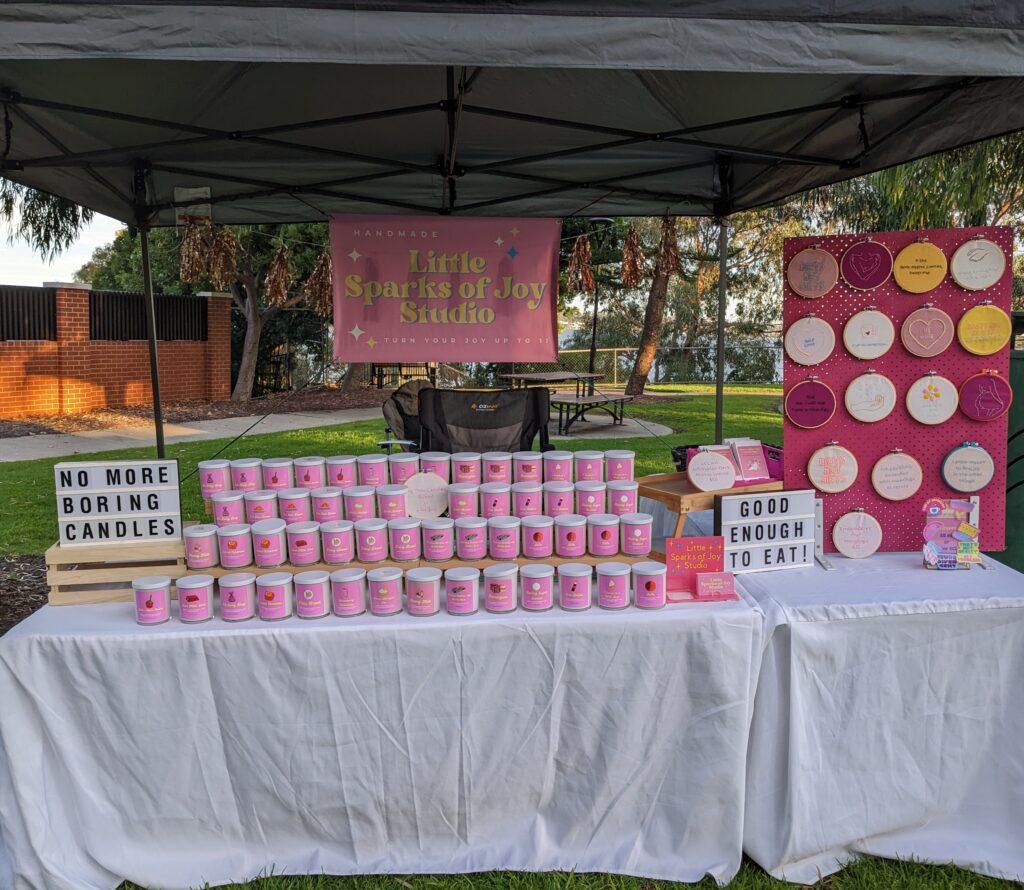 'I hate the minimalist aesthetic.'
There. I said it. I hate the 'beige' aesthetic.
I want my space and my home to be filled with colour. With fun, quirky, joyful items that make me do happy flappies (yep, I'm neurodivergent) whenever I see them.
My candles are designed just that way. They are fun, joyful, happy flappy inducing scents. But, not only that, they are also:

– Made with approximately 300gm natural, kosher, soy wax.
– Have a delicious 40h burn time
– Are all hand poured, by me, in the Perth Hills
My hand embroidered wall hangings are made with the same love and joy. They are bright and funny and joy inducing. They have love and magic weaved into each stitch. Created joyfully from me, for you.

In fact – all my products are handmade with love and joy. That is my magic.